President Ford is right:

Impeachment

is whatever Congress says it's!

Our founding fathers were clever. They knew it'd be folly to be too specific when detailing in Article II, Section 4, of the Structure the grounds for impeachment of others among the president. They reported only "treason, bribery and other misdemeanors and high crimes."

These reasons were deliberately vague, signifying that elimination will be considered solely underneath the gravest of conditions. They looked at their crystal ball and were confident that succeeding generations might establish "high crimes" for themselves.

Impeachment could be profitable when the Property simply voted for this even though impeachment were to be brought against a president for something as absurd as inability to cover a traffic ticket, as an example. And the leader could be removed if the Senate were to vote for conviction. That is the way it works!

As it did in President Clinton's case, the pioneers surmised that frivolous expenses would develop a powerful backlash.

While Article II, Part I, limits the presidency to natural-born citizens older or 35 and involves U.S. residency for 14 years, there is only one sensible prerequisite for becoming leader: You've to muster (electoral) votes.

As President Ford notes, when the House votes for impeachment -- whatever the reasons -- the president is impeached; if you wanted to become governor of the state, it'd work in a similar way, say Minnesota. You are the governor if you are voted by the people in!

Even with the GOP election disaster and the withdrawal from the world of Newt Gingrich some diehards continue to express the impeachment "method" must be maintained to its conclusion. Nonsense! There is no such requirement.

The Structure or good sense dictate that a careless try to bring impeachment charges against a president must be extended once started. The smarter move would be to vote it down in the House Judiciary Committee.

It'dn't be easy, I imagine, for Republicans to concede the costs against Clinton are frivolous and come nowhere close to the standard of "high crimes and misdemeanors."

Conservatives are simply buying solution -- to save their own skins as well as the election of 2000.

Drop the problem and instead of disclose their errors, some can push for censure or various other inappropriate approach to signal-to the electorate they were all along.

If a leader were derelict in his personal behavior, not in his responsibilities censure would only be ideal.

Some will maintain the anti-Clinton fans simply overextended themselves, or although they were all along, but simply couldn't develop evidence due to Clinton's evasive action.

For these conservatives, I offer this guidance: Decrease the impeachment effort now! And to the Judiciary Committee: Vote against further actions and get on with all the business in the country.

I'm a retired newspaper writer and manager having worked For That Time magazine of Norwalk, Conn., for 32 years. I am a 1964 graduate of New York University where I majored in journalism and minored in advertising under a public relations program. I offered 3 years in USA Army in Public Data in Germany and Co, 1954-57. I currently support the location of Adjutant with the Masters of Foreign Wars, Robert F. Garrison Post 3350 in East Rockaway, Ny. I am a lifelong fan of Bing Crosby, the best performer of the 20th Century and an Oscar-winning film actor.
Powered by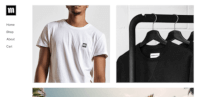 Create your own unique website with customizable templates.